Calendar of Events 101 Things to Do Living at the Gardens Working at the Gardens Hosting Your Event Weddings & Special Occasions Spring Gala & Auction Annual House & Garden Tour Music in the Gardens Family Fun Contact Information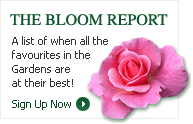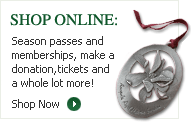 Annapolis Royal Winter Farmers Market
October 14, 2017 - May 12, 2018, 9am-12noon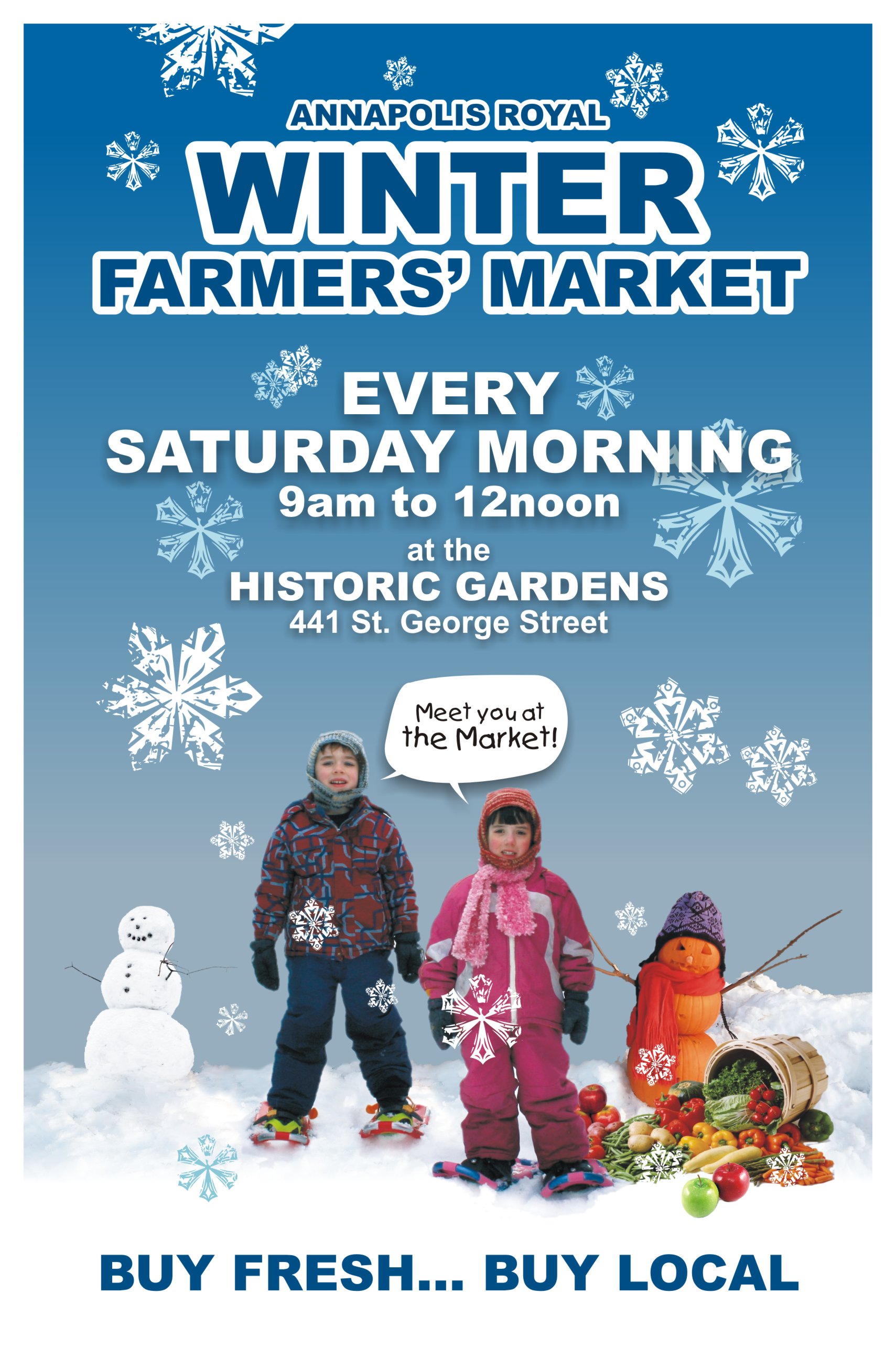 Saturday Mornings, 9-12 at the Historic Gardens. Free admission. Call 532-7018.

Your source for local food products and more, from October until May!

The Historic Gardens are honoured to be home of the Annapolis Royal Winter Farmer's Market, running from mid October through mid May each year.

Annapolis Royal has had an amazing Farmer's & Trader's Market for 35 years now – the largest outdoor market in the Maritimes! And now, for the past 8 years, our wee community has also been able to boast a "Winter Market", at the Historic Gardens. The baton is handed back and forth between the two markets every October and May, resulting in a Year Round Farmer's Market in two locations.

The Winter Farmer's Market is outdoors in the spring and fall, and there is a large sheltered area so don't let inclement weather deter you! Then in the colder months it moves to an indoor location, taking over the space where the Gardens Gift Shop is located in the summer season. It is a cozy market, with vendors covering almost any local food product you can imagine: coffee, baked goods, jams & jellies, meat, poultry, fish, veggies, fruit, cheese, eggs, … and the list goes on!

While you visit the Winter Market, you can enjoy the Gardens as well, wandering with a coffee and croissant in hand. In the snowy season, we even have snowshoes for loan, and often a bonfire in the Main Courtyard to gather around and warm your hands! It's a great social time as well as the perfect venue to buy your weekly supply of local food products.

For current information, visit our Facebook page: https://www.facebook.com/AnnapolisRoyalWinterMarket.


More info
North American Conker Championship
October 14, 2017, 10:30am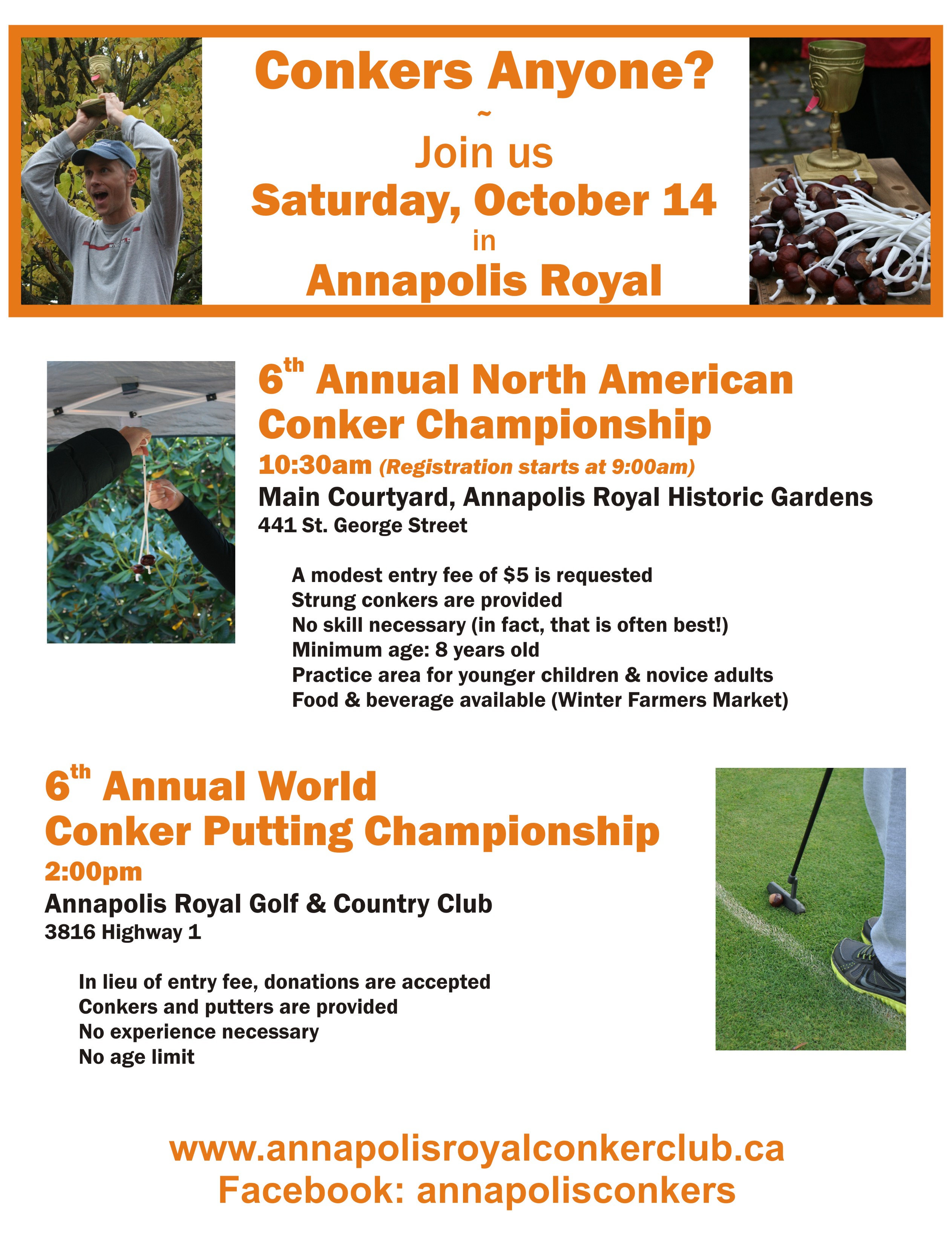 Go NUTS in Annapolis Royal on October 14 Historic Gardens, Annapolis Royal, NS

Conkers? Has anyone really heard of conkers? New to many Nova Scotians, but an old tradition for anyone of British heritage, Conkers has been making a reappearance in Annapolis Royal in recent years.

The game of conkers involves, quite simply, a chestnut on a string. Well, two actually, as each person in the duel requires the same armament. The objective – to break your opponent's conker. Sounds simple, but it is actually quite difficult and makes for great fun for participants and spectators alike. To quote the Annapolis Royal organizers, conkers is "A game of Kings and school boys - This centuries old form of sporting battle is about to re-emerge."

The 6th Annual North American Conker Championship will be held "centre-Courtyard" at the Annapolis Royal Historic Gardens on Saturday, October 16 during the first Winter Market of the season. Registration begins at 9am and the tournament begins at 10:30am as participants vie for the coveted Crofton Chalice. No experience necessary! Competitive rounds for age 8 to 108 - practice area available for younger kids and any adults who want to try their hand in a non-competitive environment. For details, visit www.annapolisroyalconkerclub.ca
GHOST TOWN
October 20, 2017 - October 31, 2017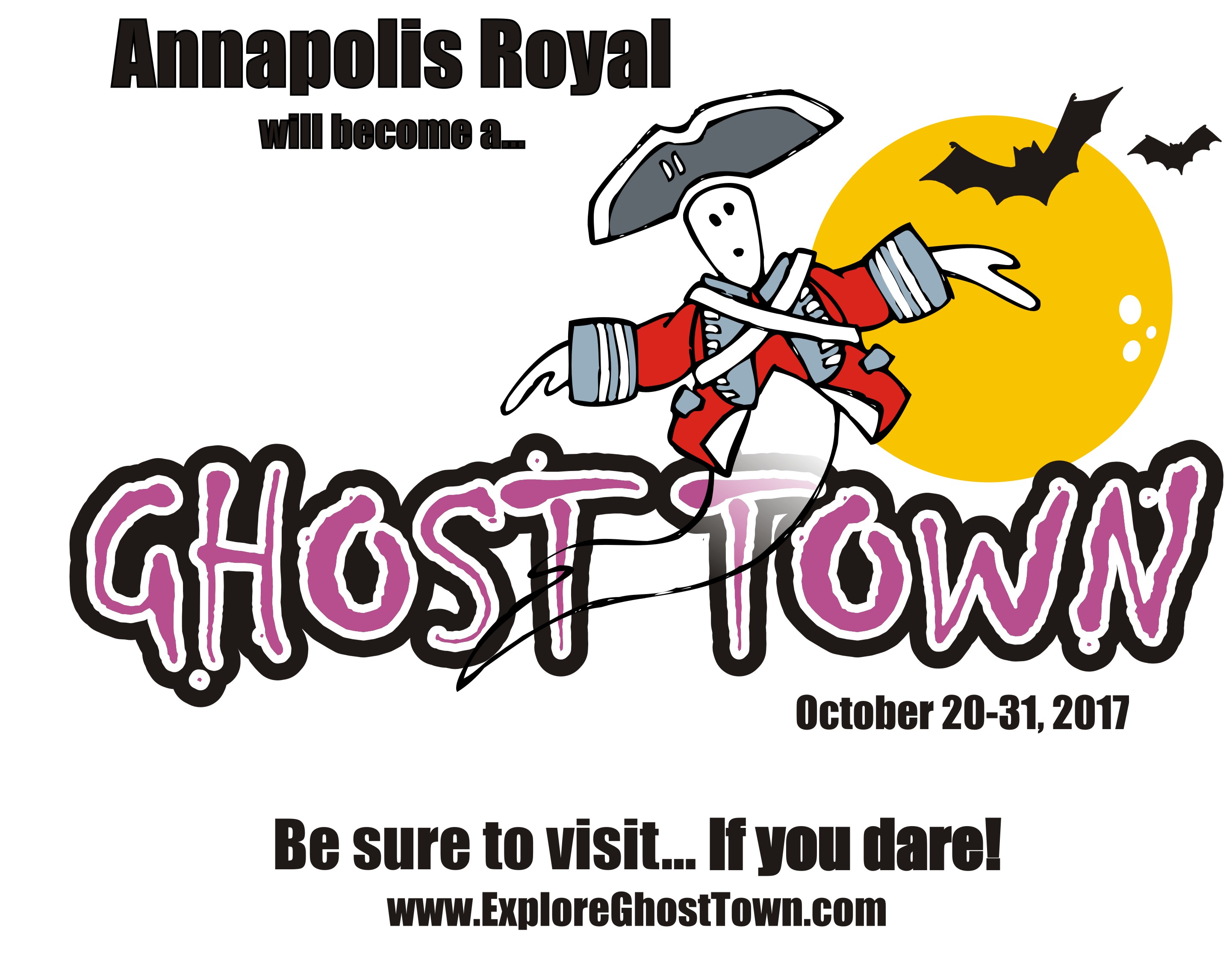 The spirits of Annapolis Royal await you!

While it is not normally a title to brag about, the Town of Annapolis Royal will proudly call itself a GHOST TOWN once again this October!

A spook-tacular array of activities await you, including our signature "after dark"  Ghostly Gardens  at the Historic Gardens, which will have some new twists and surprises this year!   Alan Melanson will lead his incredible Candlelight Graveyard Tours, something everyone should experience.

Add to that some great Halloween parties, a Haunted Seek & Find, and more… and you are sure to have a grand time when you visit… if you dare!

Events are currently in the planning stages, so please check back often!
More info