House & Garden Tour Weekend
July 7, 2017 - July 9, 2017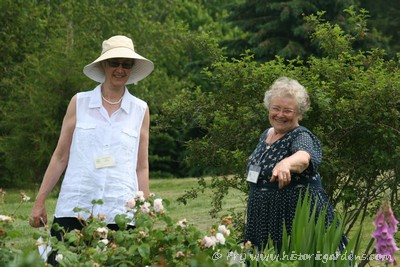 SAVE THE DATES - July 7-9 2017

Annapolis Royal House & Garden Tour highlights a full weekend of activities

Volunteers and Staff at Canada's 2015 Garden of the Year in Annapolis Royal are pleased to announce plans for the 2017 Annapolis Royal House & Garden Tour, on Saturday, July 8, 10am-4pm, highlighting a full weekend of activities.

The much anticipated annual House & Garden Tour is a fundraiser for the Annapolis Royal Historic Gardens, building on the community's notable awards for heritage preservation and world class gardens. Participants will enjoy a great mix of garden styles, meet some very knowledgeable gardeners and have a look inside some incredible houses as well. This year's edition celebrates Canada's 150th, featuring an 1867 house as well as several other heritage properties.

Under the banner "Walking in the Footsteps of the Past", this year's offering spans 3 days (July 7-9), starting with Wine & Roses in the Historic Gardens on Friday evening (5pm-7pm), the House & Garden Tour on Saturday (10am-4pm), and a series of activities on Sunday.

Community events add even more excitement to the weekend. For further information, call 532-7018 or visit www.ExploreOurGardens.com.
More info